Copyrights relate to the person who produces an original artistic work (photo, video, sculpture, collage, etc.), while Image rights relate to the consent of persons who can be recognized on the works.
Practical case of image rights
On the side of the person photographed
The right to respect for private life allows everyone to object to their image being used publicly without their consent. So if you make the cover of Here when you weren't aware, your lawyer will be happy to claim damages on the grounds of invasion of privacy. Obviously the probability of finding yourself in this situation increases sharply if your name is Claire Chazal...
The right to be forgotten allows you to request the removal of a photo from a website in the name of protecting your image, which is personal data.
You must be recognizable for image rights to apply.
If you plan to publish the photos of a shoot on your site or your social networks, consider asking the photographer for written permission.
Pay attention to the clauses of the document which authorize the use of your image. If you take charming photos at the age of twenty, perhaps when you become a parent you will not want to that your children see them and that a clause limiting the duration of exploitation to 10 years is negotiable.
The CNIL provides a form and a standard letter to be sent to the publisher of the website from which you wish to delete your personal data. The latter has one month to reply to you. Without answer or with a negative answer, you can enter the CNIL so that it gets in touch directly with the editor. (Learn more)
If you recognize yourself in a photo of a demonstration marching in the middle of a crowd, your consent is not required in the name of the right to information and freedom of expression. If you are alone but from behind or with a balaclava in the photo, your consent is also not required because you must be recognizable for your image rights to take effect.
On the photographer's side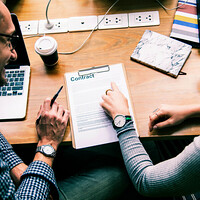 Do you know the difference between a good photographer and a bad photographer? A good photographer, he takes a picture AND... makes you sign a document stipulating that you agree to your image being used ;-)
The key concept is at the time of publication of a photo. Any professional or amateur photographer can exercise his art in the street without anyone finding fault with it. But when publishing a photo on the web, in a magazine or on any other medium, the photographer must protect himself by asking a written and precise authorization from the model(s) .
This contract must specify the conditions of use of image rights in as much detail as possible:
number of photos to publish,
frame of the event (advertising campaign, personal book, ...),
possible remuneration,
possible time limitation,
possible limitation in space (regional, national, global campaign),
etc
Photographing or filming a person in a private place or transmitting their image without their consent is punishable by one year's imprisonment and a fine of €45,000. Publishing the photo or video without the person's consent is punishable by one year's imprisonment and a fine of €15,000.
Source:
Public Service
Remember to bring your image rights authorization document which must be written and precise: duration of the agreement, distribution media, objective of the distribution. The ideal being to be able to prepare the document in advance but in "real time" conditions, remember to ask the subjects for their contact details to obtain their consent later and in any case do not publish the photos without these legal documents. or at your own risk.
Practical case of copyright
In theory
In France, the intellectual property code governs authors' rights in a broad sense. For example, the creation of computer algorithms, if they are original, may fall within the scope of the law. An author has two legal principles allowing him to protect his work:
a moral right which allows an unlimited time to defend against distortion. It is by invoking this principle that the artist Buren, having created columns of the same name in Paris and faced with their deterioration, obtained their restoration.
a property right which allows the economic valuation of the work by reproduction (prints) or representation (exhibitions). This right expires 70 years after the death of the author, after which the work falls into the public domain.
Any representation or reproduction in whole or in part made without the consent of the author or his successors in title or assigns is unlawful. The same applies to translation, adaptation or transformation, arrangement or reproduction by any art or process whatsoever.
Source:
Légifrance
In order to defend their rights and interests, authors' societies have been created (SACEM, SACD, SCAM , ADAGP, SAIF, SCELF, SGDL) as well as neighboring rights distribution societies (SDRM, SPRE, SPEDIDAM, SCPP, SPPF) whose mission is to collect and then distribute royalties to affiliated artists.
In practice
According to the principle "not seen not taken", plagiarism is tempting for some. Many media cases bear witness to this: translation of foreign sketches unknown in France by certain comedians, "borrowing" of text extracts without mentioning that it is a quotation by certain authors...
However, anti-plagiarism software has emerged to unmask imposters and the power of social networks can be devastating for cheaters when we put face to face the original version with the copied version. We therefore encourage you instead to develop your creativity to avoid on the one hand shame and on the other hand being "grilled" in the middle.
The main practical problem that arises for beginner authors is their margin of negotiation vis-à-vis a publishing house, a producer or any person who can "make" a career. Some prefer to self-produce by creating independent publishing houses. It's a difficult choice that depends on many parameters including the time and energy available to the artist to develop his commercial network in addition to his creative time. For this reason the profession of artistic agent has greatly developed in recent decades in order to "converge networks": a theater director by contacting a few agents can have access to a range of varied shows.
Practical tips
Find who is using your images on the web
Use Google's image search to find images similar to yours. Click on the camera icon in the search bar then fill in the URL of the image or select it on your computer.
Find who uses your texts online
Using your favorite search engine and typing "an excerpt of 6 to 12 words of your text in double quotes", you are requesting a exact search for the sequence of words. If there are too many results to analyze manually, increase the word count of your snippet.
You can thus easily by visiting the websites of the previous results see those who quote you with a mention and a link and those who plagiarize you purely and simply. After asking the site owner nicely (or not) to remove the disputed content and without a satisfactory response from him, you can file a complaint DMCA from Google which has a tool to request removal of content from its search results
Article created on monday, january 24, 2022
Other articles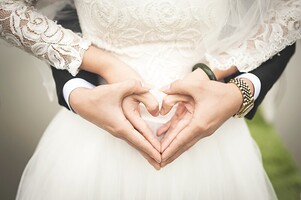 How to become a wedding photographer ?
Working in a festive atmosphere is necessarily tempting, less risk of burnout. However your professionalism and your artistic qualities will make all the difference in building your reputation and your address book essential to a profitable economic activity.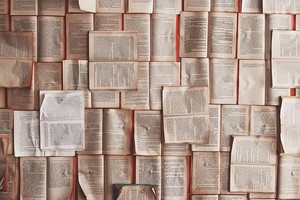 How to publish your first novel ?
The culmination of a passion for some, peer recognition for others or even the Grail for those who wish to live from their art, the publication of a first book is an initiatory journey which will perhaps give birth to an artistic object having an autonomous existence like a childbirth.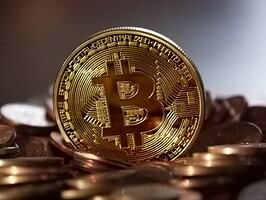 Why are cryptos shaking up the art world with NFTs ?
The art market was reserved for a circle of connoisseurs: collectors, junk dealers, antique dealers, gallery owners, auction houses, but since the appearance of digital works of art and virtual currencies, new ways to collect art have emerged: NFTs.