Wedding photographer
step by step
Working in a festive atmosphere is necessarily tempting, less risk of burnout. However your professionalism and your artistic qualities will make all the difference in building your reputation and your address book essential to a profitable economic activity.
"In life, there is know-how and know-how": if there is a profession where this adage is relevant, it is that of wedding photographer. If no one knows you're a great photographer, your phone will remain hopelessly silent. If you're a marketing whiz but your photos aren't up to your chat level, your business is sure to go down, too.
The know-how of the wedding photographer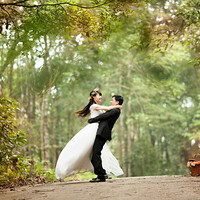 You are first and foremost an individual entrepreneur and you must therefore choose a status to carry out your activity legally. For a business start-up, the status of micro-entrepreneur (ex auto-entrepreneur) makes it possible to have reduced charges (around 25%) and to be subject to the simplified VAT regime up to a figure of business of around €34,000/year. You need to have this data in mind to calculate your net profit.
The presentation of your offer
To adapt to the budget of the clientele, most wedding photographers offer different packages which depend on:
the time spent on site. The beginning of the shoot can begin for the hairstyle / make-up or the arrival at the town hall or at the place of worship. The end of the shoot can be done after the traditional photo session or until late at night to immortalize the party until the onion soup,
the number of retouched photos,
accessories (such as the very fashionable empty frames of late),
options such as a selfie terminal, a trunk of accessories...
If you are just starting out, you can diversify your offer to attract a more varied clientele: offer to accompany your clients on their bachelor and bachelorette parties.
Get in touch with videographers, drone pilots, master pyrotechnicians, original car rental companies... to offer a complete and original offer that may appeal to certain customers. They already have many interlocutors for the organization of this day so if you allow them to save time it can make the difference.
The first contact
Whether on the phone or by email, the first contact is essential because "you only have one chance to make a good first impression." so better better to call a prospect when you're calm than to pick up in the middle of a jog or at the supermarket checkout.
The first question is to know when the event will take place to know if you are available. Then you can ask the person who contacts you how they found you (internet, word of mouth, other) and if they have seen your work before. In any case, take the contact details of the person and create a file in which you will note all the calls received to calculate your conversion rate between prospect and customer and possibly see at which stage of the negotiation the customers do not follow up in order to improve your approach.
Signing the quote
All your administrative documents represent your image, so take the time to establish general terms and conditions of sale, templates for quotes and clean, professional invoices. Also take the time to establish the most detailed estimate possible once you have the agreement in principle of the bride and groom, this will reassure them on the one hand and will cover you on the other hand in the event of a dispute over the service.< /p>
Send your quote and explain to your clients that you will only block the date of their wedding when the deposit is paid in order to commit them definitively and ensure a cash flow. p>
Material
Depending on the program you have established, determine which cameras with which lenses and which accessories such as flashes or reflectors you will need. Do not check your equipment the day before the wedding in case of problems to give you time to turn around.
Preparing for the day
You can't foresee everything and that's what makes the charm of this job: adapting to circumstances and unforeseen events. If a rainbow appears, it would be a shame not to take advantage of it even if it was not planned.
However, there is an essential document to have with you: your shooting list. These are the photos that have been checked with the customers: arrival in a vintage car, signing in front of the mayor, exchange of wedding rings, "you can kiss the bride", leaving the church, the speeches etc. For certain poses your freedom of artistic expression will be reduced while for others it will be essential. If you don't know the places, take advantage of downtime during the day to go and find them and imagine group or couple photos rather than improvising. It is indeed difficult to keep the attention of people photographed in festive circumstances.
D-Day
Be early so as not to miss the start of the ceremony, make your adjustments according to the light, discuss certain details if necessary. Then get to work according to the shooting list that will have been decided with the clients.
You have to put yourself in the shoes of a friendly chameleon. Nice because you are going to spend a good part of the day next to the newlyweds and their families and given the stress that this moment can represent, you have to remain flexible, smiling and friendly. Which doesn't mean shy or self-effacing either because you may have to come forward to do your job. Chameleon then because you are not the star of the day but the one who must immortalize it: your movements must therefore remain discreet.
Post-production
You are probably not going to retouch all the photos you take so you will have established in advance a list of "top" photos which will be enhanced by Photoshop and which will probably be used for thank you cards, announcements or family albums.
Delivery
Since digital technology is in place, delivery no longer necessarily takes place physically: a link to a compressed file may suffice, but again if you want to stand out from the competition and provide a more complete service, nothing will prevents you from including in your offer, for example, one-year access to online photos so that the bride and groom can easily share them. You can also include in your offer a more or less large format paper printing option.
Request for recommendation
I probably wouldn't tell you anything by telling you that recommendations are a key criterion, even if sometimes unconscious, when faced with a choice. This is part of what is known as reinsurance criteria such as "satisfied or reimbursed" which encourages the customer to make the purchase by giving him a maximum of guarantees to chase away any doubts.
It's up to you to decide when it makes sense to send a request to submit a review of your work and a possible follow-up.
You also choose which rating system you will use: an independent system such as Verified Reviews or the system integrated into Google My Business .
Let it be known that you are a wedding photographer
Wedding professionals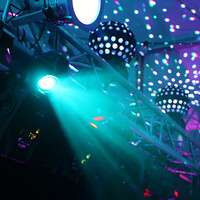 The world of weddings always involves the same trades: reception hall rental companies, caterers, sound system & DJ rental, florists, hairdressers, make-up artists, wedding dress shops, wedding planners... getting to know these professionals is probably a good idea.
The website
Your website is your showcase and it (re)presents you. It must therefore have all of the following attributes:
ergonomic: do not look for a link everywhere, that the important information is visible, that the contrast between the color of the font and the background color is large enough to be readable even in the sun, ...
fast: one Internet user out of two leaves a site that takes more than 3 seconds to load. If you have optical fiber at home you probably won't notice it, but the user who is on his smartphone with an average speed will find it unbearable to wait for the images to load. There are therefore many technical steps to put in place.
responsive: the site must adapt to smartphones, tablets, computers
distinctive: that is to say representative of your artistic universe with a choice of colors, fonts, choice of photos...
All of these criteria are necessary but not sufficient. Given the competition, you may be forced to resort to advanced SEO techniques such as acquiring backlinks, advertising, creating original content (blog)...
Social networks
Another lever for your growth on the web is the judicious use of social networks. Maybe it won't bring you new customers directly because if you work in Marseille your posts can reach people who live anywhere and not necessarily in your work area. However, the algorithms of search engines like Google integrate many criteria and will indirectly increase your chances.
We suggest that you create content on your site and then share it on your networks. The impact will be better.
Word of mouth
The best way to create a network without spending a fortune on communication but difficult to work on and anticipate, because it depends a lot on your know-how and unquantifiable factors. However, nothing prevents you from encouraging your customers to actively advertise you by offering them, for example, a one-hour photography course. The main thing is to be original, but not too original, otherwise you will fall into the marginal category, so that you will be instantly remembered when the keyword "wedding photographer" is mentioned...
Various questions about the profession of wedding photographer
How much does a wedding photographer earn?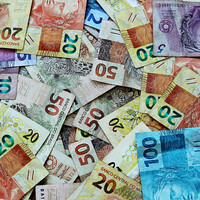 Complex subject that would probably deserve a full article. Seeing that a photographer charges, for example, €1500 for the basic wedding package may seem excessive at first sight and suggest that this profession is rolling in gold. Reality is much less dreamy. The work of the photographer is not limited to one day. You must take into account the time of the appointment to establish the shooting list, the drafting of the estimate, the answer to various questions, preparation of the material , round trip travel time, time on site, sorting photos, retouching photos, creating an album or an online gallery... Not to mention the time for administrative management, prospecting, appointments which do not result in a contract, the purchase of equipment and to top it off that it is essentially a seasonal activity. If you work every weekend from June to September, that makes 16 weddings or €24,000 gross before removing fees and charges. With a ladle, half of it will remain in your pocket. We understand that it is better to have several strings to your bow when you start in the profession.
What degree to become a wedding photographer?
This profession is not part of the list of regulated professions such as notaries, so from a legal point of view nothing prevents you from getting started. You don't even need a degree, you can be self-taught. As you will be judged on the result, the most important thing is to create a qualitative portfolio so that the clients who choose you do not have the impression of hiring the first comer.
Article created on tuesday, april 05, 2022
Other articles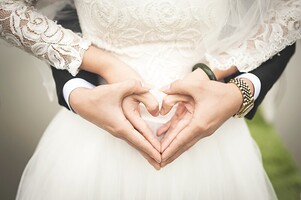 How to become a wedding photographer ?
Working in a festive atmosphere is necessarily tempting, less risk of burnout. However your professionalism and your artistic qualities will make all the difference in building your reputation and your address book essential to a profitable economic activity.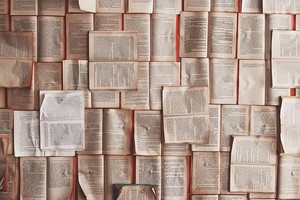 How to publish your first novel ?
The culmination of a passion for some, peer recognition for others or even the Grail for those who wish to live from their art, the publication of a first book is an initiatory journey which will perhaps give birth to an artistic object having an autonomous existence like a childbirth.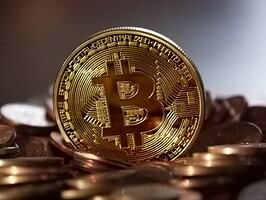 Why are cryptos shaking up the art world with NFTs ?
The art market was reserved for a circle of connoisseurs: collectors, junk dealers, antique dealers, gallery owners, auction houses, but since the appearance of digital works of art and virtual currencies, new ways to collect art have emerged: NFTs.