Website
and/or
Social networks
Study of the advantages and disadvantages of a website and social networks to develop its activity and its notoriety on the web. Our advice and our action plan for each of them!
Social networks
In the space of a decade, social networks have invaded our daily lives:
Facebook to keep in touch with family and friends, follow interest groups, access the local calendar of events...
Twitter to stay informed on social, political or business topics.
Instagram to share photos, stories and follow well-known or anonymous personalities.
LinkedIn to find work (or employees) and do technology watch.
WhatsApp, Telegram, Discord or others to create discussion groups and exchange practical information.
YouTube, Dailymotion, Vimeo, SoundCloud to watch videos or listen to music. li>
TikTok for entertainment mainly among young people.
Advantages of social networks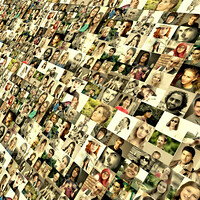 The indisputable advantage of SR is the constitution of communities of interest regardless of your country, your age, your professional category, etc. Thus medieval history enthusiasts will be able to exchange their knowledge on the tools or the gastronomy of this period.
Free is the second main advantage although it is probably an illusion, we will come back to this later.
Disadvantages of social networks
We mentioned free as an advantage of SR. The reality is much more subtle than this appearance. How do these companies, some of which are among the wealthiest on the planet, finance their employees and their IT infrastructure? By targeted advertising: each time you "like" a publication, this information completes your profile and when a company that sells shoes wants to advertise, it will only target people who have shown an interest in the fashion. It is therefore the psychological profiling of all of us that is worth billions and the "beauty" of the operation is that we provide this information for free and with a good heart! This would not be a problem if this system had not been used for political purposes to influence the vote of certain people as shown in the documentary "The Great Hack" about the Cambridge Analytica affair.
That being said, once you are aware of these advertising practices and have the necessary perspective, you can use social networks for the positive sides, while paying attention to the following points:
The infinite scroll trap: We have entered the attention economy in which behavioral experts manipulate us into becoming addicted to ends commercial. The documentary "The Social Dilemma" is particularly instructive on this subject and limiting one's exposure time to SR, particularly among young people, seems to be a public health issue.
You give permission for commercial use of your content
Leveraging social media
Now that we know their strengths and weaknesses, how can we take advantage of social networks?
Identify the interesting networks for your activity. A wildlife photographer will have more place on Facebook and Instagram while a war photographer will certainly have more visibility on Twitter which is mainly a media of news.
Create a community. Sharing content is the essence of RS but if you have 3 subscribers, your visibility will be almost zero. There is therefore a particularly thankless phase of work which consists of following people who interest you, commenting on their posts, getting in touch with their contacts... in short, creating a real and no longer virtual link with people who will be likely to share your future content because they know and appreciate you.
Create content. This step is undoubtedly easier for artists since creation is their job, but be careful, you must master the codes of the Internet and those of your target. For example, the videos must have a certain rhythm, you must have a good speaking speed, a smile, empathy... the miracle recipe does not exist, it is up to you to invent it with your personality , your creativity and your originality!
Monetize your content. The sinews of war for those who want to make a living from their art. There is direct and indirect monetization. If you create jewelry, it's easy: you take a picture of your creations and share it, indicating the price, the materials, the size... If you are an actor, on the other hand, monetization is more difficult: you can share a excerpt from the show you are promoting or create a special video in which you will remind of your show dates. Many comedians like Jeff Panacloc use this technique. There is also monetization by the number of views: by activating a professional profile, most social networks offer to pay you on this basis. The legend says that YouTube pays content creators €1 for 1000 views, but this information is difficult to verify/generalize because it depends on the click-through rate on advertisements. To increase their income, some influencers do product placement while others wanting to keep their editorial independence appeal to donations on crowdfunding platforms.
Conclusion on social networks
You can live without being on social networks, but when your job is to be in the light, it seems inconceivable not to use this tool. It's up to everyone to place the cursor between "I will sing tomorrow night at the bar in the neighborhood of Patrick Bruel's covers" slipped discreetly on his news feed and 3 posts a day with kittens to talk about your new album...
Many professions have emerged following the rise of SR: from community manager to increase the number and commitment of a community to data scientist which analyze behavior through statistics. You won't be able to master everything on your own: so define your perimeter so as not to exhaust yourself and disperse yourself or call the professionals if you have the means or >work in a group to be more efficient: image editing, video editing, web writing...
A website
Having a website is often an important step in the life of a company or a freelancer since it formalizes an activity that is now visible to everyone. Of all ? In theory ;-) Having a website is good. Having visitors is better!
Advantages of a website
As long as your site has an up-to-date design, having your own website is undeniably a sign of professionalism or the desire to become a pro when you start. This sends a signal of commitment and determination in your approach.
The customization, design, graphic charter of your site allow you to show part of your personality and make the visitor adhere (or not) to your universe or your artistic proposal.
The features are "unlimited" or only by your imagination and your budget: blog, photo galleries, online store, discussion forum, ...
Disadvantages of a website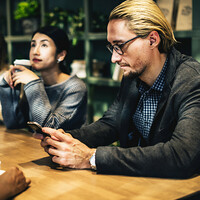 The cost of a website can range from free to several thousand euros. Platforms like blogspot allow you to have your site online in a few minutes for free, but the presence of advertising or banners makes this choice less professional. There are so many site creation platforms that we cannot list them except yours truly Book.fr ;-) The other solution is to call on a webmaster or learn to use a CMS like Wordpress by yourself even if you are a little geek and above all passionate.
Learning SEO, at least the basics, is absolutely necessary for your site to appear in search engine results. We wrote an article on how to optimize your book's SEO.
Adding content regularly is time consuming but compared to content posted on social media, you will own it and its impact will be long lasting unlike a post.
Leveraging your website
Once your site is created, the hard part begins:
Improve your content: study your competitors' sites, update your articles, respond to comments.
Acquire backlinks (links to your site): post a link to your site on thematic forums, offer link exchanges to your partners and colleagues if you are not in competition with them.
Track the health of your site: the Google Search Console or the Bing Webmaster Tools will give you indications on how robots see your site . Performance monitoring sites like GT Metrics will alert you to any issues such as excessively long loading times that can cause avoid certain visitors.
Study the performance of your site with visitor analysis, bounce rate and try to make changes to improve these indicators.
Conclusion on websites
The choice of technical solution (platform or independent site) will determine your possibilities for further development.
There are not 50 ways to promote your site: you have to create original and relevant content that responds to a request (searches by Internet users) then share it on social networks and obtain links (netlinking) to these pages.
Conclusion
The digital world is changing very quickly and the only rule that remains valid for a long time is to stay informed of new trends and new uses to adapt to them. p>
In most cases having a website and being present on social networks are two complementary and convergent actions.
Becoming an expert in communication on social networks and/or becoming an SEO expert requires time and specific skills. It is therefore necessary to: train / delegate / work in a group.
It's your real life and talents that should fuel your online presence to inspire people to follow your work.
Article created on monday, february 07, 2022
Other articles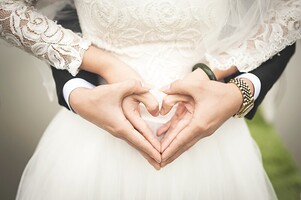 How to become a wedding photographer ?
Working in a festive atmosphere is necessarily tempting, less risk of burnout. However your professionalism and your artistic qualities will make all the difference in building your reputation and your address book essential to a profitable economic activity.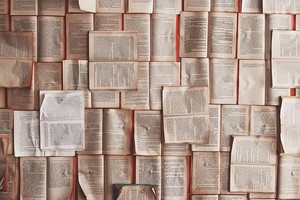 How to publish your first novel ?
The culmination of a passion for some, peer recognition for others or even the Grail for those who wish to live from their art, the publication of a first book is an initiatory journey which will perhaps give birth to an artistic object having an autonomous existence like a childbirth.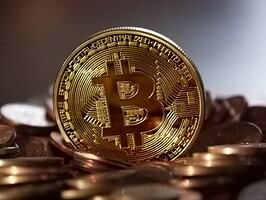 Why are cryptos shaking up the art world with NFTs ?
The art market was reserved for a circle of connoisseurs: collectors, junk dealers, antique dealers, gallery owners, auction houses, but since the appearance of digital works of art and virtual currencies, new ways to collect art have emerged: NFTs.